Hotel Marina | Riccione
Our advantages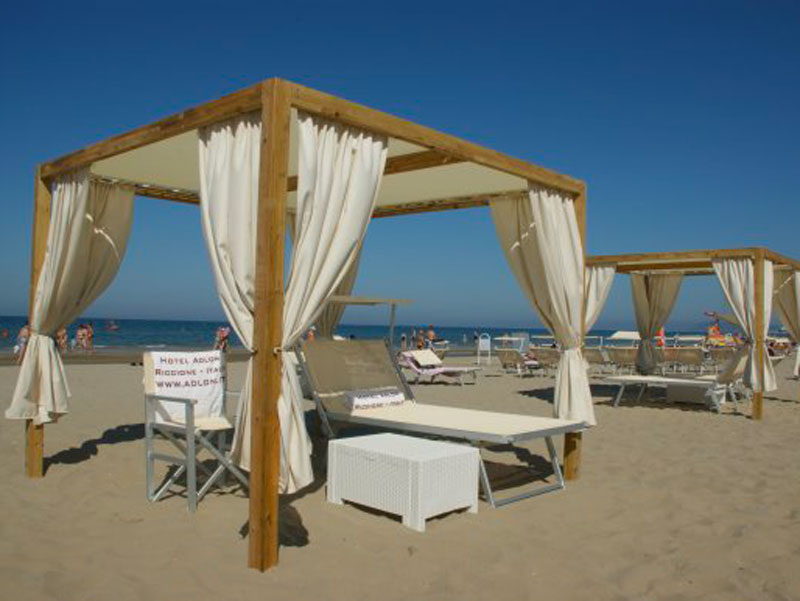 BEACH
We have two magnificent options to offer!!
Beach 120 renowned by its attentive service and its detail for comfort, offers VIP beach-beds under a cosy shade right in front of the waves. Booking is required. Besides, beach 120 is offering its new entertainment activities, including soirees at the beach, drinks and cocktails.
Just next-door, Beach 121 have an ample seaside with several services for families and kids. There is a large space for games and sports, including table-tennis, mini-foot and activities for kids during the whole day.
PET-FRIENDLY HOTEL
We are happy to host our four-legged friends up to 30kg. They are welcome in all common spaces of the hotel as long as they are kept on a leash—but we cannot accept them in the restaurant. Plus, we offer a doggy-set for your puppies with plates and hygienic mats. Your pets are also welcome in our partner beaches as long as they possess their vaccination booklet. We charge a one-off fee of €20 for the cleaning and the sanitisation of spaces after our pets.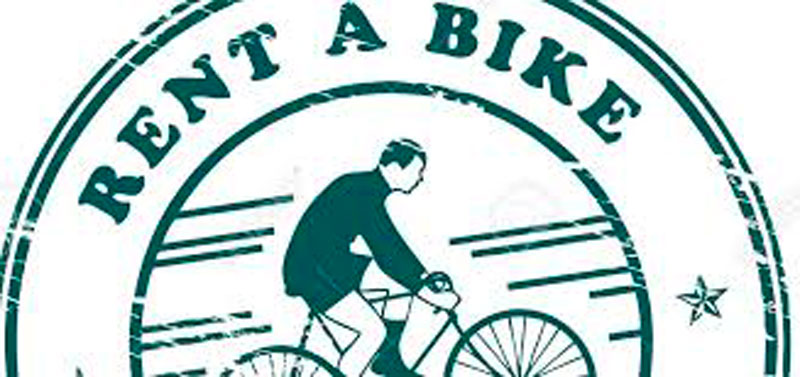 RENT-A-BIKE
Bicycles are free for our guests! (depending on availability)
PARKING
Hotel Marina offers guarded parking space 500 meters away form the hotel at a flat rate of €8 per day. Both your bedroom and the parking lot will be available from 2pm onwards on the day of your arrival, with check-out being at 11am. Please do book your parking space together with your room!
TICKETS FOR ADVENTURE PARKS
At the reception you will be able to purchase discounted tickets and VIP access for the amusement parks of the region! These are Oltremare, Acquafan, Fiabilandia, Mini-Italy, Mirabilandia and Le Navi.
BEACH VILLAGE
Of course we have a special arrangement with the acqua-park "Beach Village"! We offer you a significant discount in the entrance tickets plus a free bus ride on Line 11, which connects Riccione's Viale Ceccarini with central Rimini and runs along the seaside.
RESTAURANT
Our holiday philosophy continues…We have opted for the best way to guarantee our guests the best gastronomic quality without time constraints. With us you can chose between two holiday options. The first choice is booking a stay with breakfast-brunch included and take advantage of our partnerships to try the best restaurants of the Riviera. The second option is to chose either full or half-board, which will give you the enjoyment of having your meals directly in the Restaurant. Our great partners form the restaurant and pizzeria "La Fattoria del Mare" are set in an enviable location facing the beach. They only recently finished a full redesign of their premises whilst keeping their informal and welcoming environment. Below you will find the menu offered by La Fattoria del Mare. It has been carefully designed for our clients, and you will enjoy a 3-set menu with one 'primo' (rice or pasta), one main course with sides and one desert, plus the unmissable coffee. Drinks are not included.
FIRST COURSES (pasta and rice)
-Seafood risotto
-Strozzapreti (local pasta) with mantis shrimp
-Strozzapreti from the forest (sausage and mushrooms)
-Spaghetti with clams
-Tagliatelle bolognaise or with vegetables
-Penne all'arrabbiata
-Spaghetti and tomato

MAIN COURSES
-Deep-fried fish and seafood from the Adriatic with salad
-Seabass filet with vegetables
-Veal escalope with mushrooms
-Milanese cutlet with chips
-Grilled meat and salad (veal and lamb)
-Fried chicken with chips
-Mixed Skewers of prawns and squid with potatoes

House-dessert or sorbet are included
Book now
Miglior tariffa garantita.. risparmia fino al 15%
PRENOTA ORA